The mobile app market is more competitive than ever, with 2.2 million apps on the iOS App Store and 2.6 million on Google Play. Marketing an app is hard work, but that doesn't mean an app can't break into the space and acquire new and engaged users. 
Your app marketing strategy should explore and test multiple advertising channels beyond the Facebook and Google duopoly, which has over 70% of digital ad spend. By diversifying growth strategy and advertising channels, app marketers can:
Find new, incremental users

Customize growth channel strategies to meet goals and KPIs

Limit risk of narrow-focused UA strategy 
Find New App Users
You can find new, incremental app users and unlock additional volume by testing user acquisition channels outside of Facebook, Google, and Apple Search Ads. New advertising channels are always popping up. While it's hard to know what will be a success, you shouldn't write off a channel just because you're unfamiliar with it. Think about TikTok, which launched in the US in 2018 and now has 328 million monthly active users. Two years ago app marketers probably wouldn't consider running influencer campaigns on social apps, but now 63% of marketers plan to increase their social influencer marketing budget in the next year.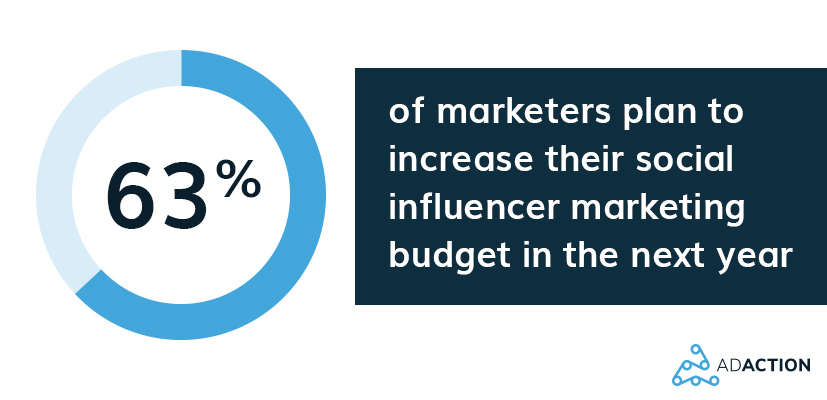 Once you've tested multiple growth channels and their performance, identify the strongest sources that are actively hitting your goals. Focus your app growth strategy on these top-performers to drive quality users, while keeping room in your plan and budget to continue testing new opportunities. 
Customize Growth Channels to Meet Goals and KPIs
There's no "one size fits all" strategy in app performance marketing. Running a mix of campaigns across different growth channels can help you reach relevant users and hit your unique goals and KPIs. Here are some examples of media types being used to reach specific user acquisition and engagement goals: 
Rank management and keyword campaigns:

boost app store discoverability, improve ASO, and drive organic installs 

Rewarded CPE campaigns:

drive user engagement at different levels and price points

Non-rewarded influencer campaigns:

gain virality and new users from new channels
Limit Risk in Your Growth Strategy  
Diversifying your growth strategy ensures you aren't putting all your eggs in one basket. This sounds simple, but having a little extra cushion in your user acquisition strategy can make all the difference. By diversifying growth channels, you limit risk, discover new insights, and have more freedom than running solely on Facebook and Google. The advertising duopoly, along with Apple Search Ads, can be restrictive, competitive, and expensive. In addition, if performance on one channel plummets and you have to scrap, you'll have support from your high-performing channels to back you while you start testing new opportunities. 
Having a diversified growth strategy and assortment of UA channels keeps you competitive in the crowded mobile app marketing game. If you want to elevate your app marketing strategy to find high-intent and untapped users, get started with our team of performance marketing experts!